Solution Plumbing provides full-service commercial plumbing for Houston and NW Houston suburbs including Waller, Hockley, Pinehurst, Cypress, Spring, and The Woodlands.
Free Estimates – On Location Repairs – Licensed and Bonded Plumbers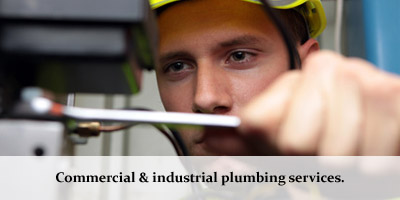 24 Hour Licensed Plumber
We provide 24 hour, 7 day a week emergency service for any industrial or commercial plumbing issue.  Call 281-259-8186 or 281-351-2544 for immediate service.
Commercial & Industrial Plumbing:
Sinks & Drains
Washer Pipes
Toilets
Hydro Jetting
Floor Drains
Water Heater Inspection, Repair, and Installation
Bathtub Drains
Shower Drains
Grease Traps
Roof Drains
Replacement of Sewer Pipes
Leak Detection & Repair
Family owned and operated, our licensed and insured plumbers are committed to providing professional, honest, and affordable service on every commercial plumbing project. You can put your trust in Solution Plumbing to get the job done right.
Hydro Jetting to Clean Pipes
Clean your pipes to clear clogs and prevent future blockages in pipes and drains. Hydro jetting from Solution plumbing is one of the most cost effective plumbing services a business — especially restaurants — can have performed.
We do one-time hydro jetting to clear clogs and also offer maintenance service to keep your pipes clean for drains that drain smoothly and toilets that flush every time. Learn more about hydro jetting from Solution Plumbing.
To Order Plumbing Service
Call us 24 hours a day, 7 days a week at 281-259-8186 or 281-351-2544, or fill out the contact form to order commercial or industrial plumbing service for your business.